The 2021 Ford F-150
CR's Take
Ford clearly treats the F-150 as if it's the automaker's most important vehicle, loading it with the latest powertrain, infotainment, and connectivity features. This generation ups the ante for creature comforts, with a cabin that looks like it can compete with the pampering Ram 1500 and even more work-centric innovations than before. The company continues to expand its advanced safety and driver assist features, including those that make pulling a trailer easier. We're particularly pleased to see that automatic emergency braking (AEB) with pedestrian detection is again standard. This vital feature can help curb vehicle vs. pedestrian collisions. It addresses unique risks with large trucks that have compromised forward visibility and monolithic front ends that don't absorb pedestrian impacts well.
The outgoing F-150 shined for fuel economy, aided by the weight-saving benefits of extensive aluminum. Ford looks to further its efficiency reputation by adding a hybrid powertrain and numerous tricks to improve aerodynamics.
The 2020 F-150 has a stiff, jittery ride and ponderous handling. In contrast, the Ram 1500 shines with its coil spring rear suspension, yet the F-150 continues to use a simpler leaf spring and solid axles set up. Traditionally, this aids maximum cargo and tow capacities but doesn't contribute to ride comfort.
We look forward to buying a truck to test and seeing how it measures up against its archrivals.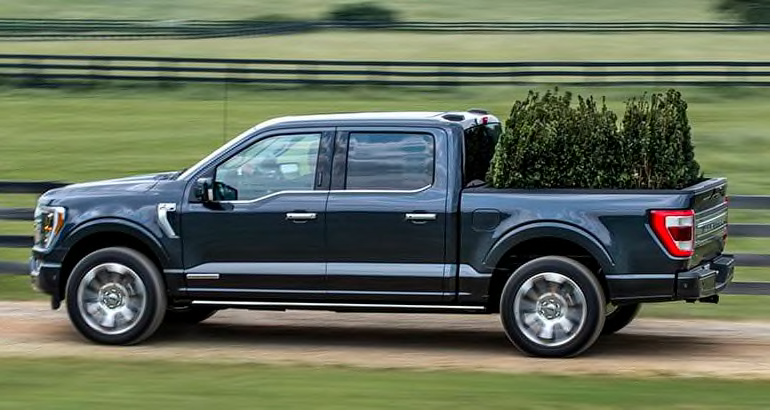 Page 2 of 6